Office Market Overview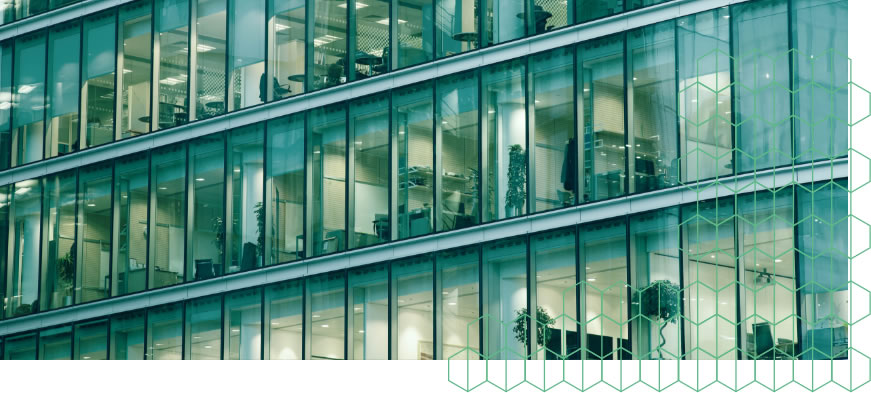 Updated in July 2022
The office market in Portugal is concentrated in Lisbon, although Porto is recording strong dynamics since 2016. Demand from international companies, relocating their outsourcing services to Portugal is also observed in other cities in the country, beyond Lisbon and Porto.
LISBON OFFICE MARKET
The office stock in Lisbon is a mix of charming buildings in the city centre and modern properties, mainly in the Expansion Area of the city, in Parque das Nações and in the office parks located in the Western Corridor, on the periphery of Lisbon.
A boost in the residential and tourism market led to the conversion of several office buildings for both these sectors, resulting in a relevant decline in the total office stock, which was fully revised in 2018. The current stock comprises 4.35 million sq m.
The riverfront axis is the new trendy area, attracting a wide range of occupiers, including those traditionally located in the prime CBD, namely law firms, as well as creative industries and technology companies. Notwithstanding, the lack of office supply in this area limits take-up levels.
Over the last years, take-up has been lifted by a rise in outsourcing activity, with the establishment and expansion in Portugal of shared services from foreign companies, as well as by an increasing growth from technology companies.
Annual average take-up over 2015-2019 was 172,000 sq m, comprising around 220 deals/year. The Coronavirus outbreak halted the strong activity that was being observed in the office sector, reflecting in 2020, a 30% year-on-year decline in take-up. Over 2021, companies resume gradually their workplace strategies and take-up showed a recovery from previous year. The first half of 2022 already surpassed the 2021 full year take-up totalling 168,000 sq m. The occupation in the first six months of the year was boosted by the relocation of large size companies to build-to suit developments which accounted to half of the area taken.
Despite the strong demand verified over pre-pandemic years, the completion of new office buildings was low, as development was targeted at the residential and tourism sector. Only since 2021, a more relevant level of office construction started to be observed. A total of 95,200 sq m were placed in 2021 and other 123,800 sq m are expected to be completed until the end of 2022. There is an interesting pipeline of new projects expected to be completed and of other likely to start construction over the next years.
Office vacancy in Lisbon reached an all-time low of 5% in 2019. However, it has been increasing slowly over the last quarters standing at an overall 8.9% in the end of June 2022 and 6.4% if we exclude the Western Corridor zone. Around 387,500 sq m are available to let, of which almost half are in buildings located in the Western Corridor.
Rental upsurge has been accentuated, particularly over the years 2018 and 2019, during which prime rental values increased in excess of 10% in all zones. Prime rent reached €25/sq m/month in CBD1 and €23/sq m/month in the Riverfront Axis, in 2019, the maximum value ever recorded in both zones. There were no changes on prime rents over 2020 but in 2021an upsurge was again observed in a few zones and an upward trend is still expected.
PORTO OFFICE MARKET
The office market in Porto includes not only the city of Porto but also the neighbouring municipalities of Vila Nova de Gaia, Matosinhos and Maia. In Porto city, the office stock is concentrated in the Boavista area, in Downtown and ZEP. Office stock in Porto reaches 1.27 million sq m.
The office stock is considerably diverse, comprising modern buildings, the majority located in the CBD Boavista and Vila Nova de Gaia zones, as well as buildings that were converted from former industrial premises. Most of the existing office buildings have small-size office spaces, which do not meet the current demand requirement for large floorplates.
Over the last seven years, the Porto office market has seen a strong upsurge in demand from technology companies and shared services from international companies, which occupy medium and large-size office spaces. Therefore, Porto office market is experiencing a new phase as, in the past, demand was almost exclusively local and for smaller areas.
Effectively, take-up has moved from an annual average of 16,000 sq m in the period 2007-2015, to 56,000 sqm in 2016-2021. In 2020, Porto office take-up saw a y-o-y decrease of 18%, lower than in Lisbon, and in 2021 a 5% increase over the previous year. In the first half of 2022 an interesting demand was recorded, including new companies settling in Porto, boosting office occupation to 30,300 sq m.
As was the case in Lisbon, the level of construction of new office spaces in Porto region was low for several years. It was only in 2019, that we stated to observe a higher development activity. Reflecting this increase in the promotion of new developments, a total of 58,500 sq m of new and refurbished office space is expected to be completed in Porto in 2022.
Strong dynamics, low offer of adequate office spaces as well as the improvement of the quality of supply, namely with the renovation of buildings, has contributed to an expressive increase in prime rents in all zones. Prime rents reached €18/ sq m/month in the CBD Boavista and €17/ sq m/month in CBD Downtown, reflecting a two-year growth of 29% and 55% respectively at the end of 2019. Since then, rents have been stable.
Retail Market Overview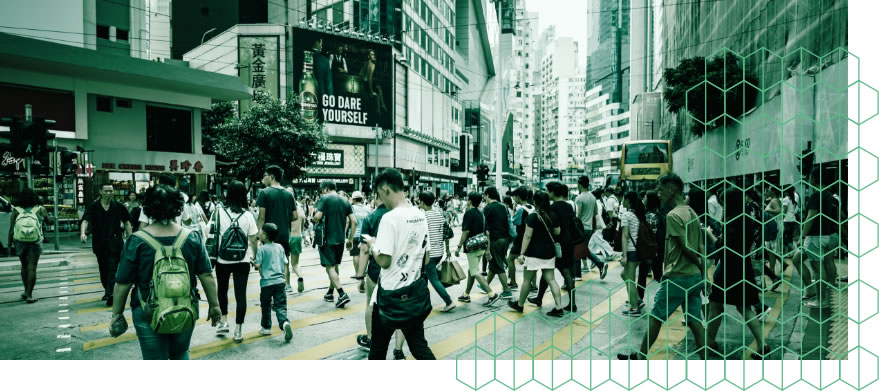 Updated in July 2022
Shopping centres have been the main retail attraction in Portugal over the last three decades. However, after the economic and financial crisis, strong tourism growth, economy recovery as well as the renovation of several buildings have brought a new life to the dormant historic centres of Lisbon and Porto.
The Portuguese property retail market was growing at a good pace and gradually adapting to online commerce and changes in lifestyle, until Covid-19 outbreak. Private consumption was attaining the highest historic levels and tourism increasing for 10 rolling years.
Despite a fall in 2020, private consumption, already started growing in 2021 and is expected to exceed pre-pandemic levels in 2022. Tourism is also revamping and in mid-2022, the number of overnight stays was very close to 2019.
Since the end of April 2022 all Covid restrictions on retail spaces have been waived with exception to healthcare spaces where the use of mask is still mandatory.
Retail Scheme Format
Description
Prime Rent
Shopping Centre

100 schemes (> 5,000 sq m)/ 2.8 million sq m GLA.

Consolidated and mature sector with wide offer spread around the country. Landlord activity is gradually revamping from Covid-19 and targeting again the repositioning, rebranding and innovation of existing schemes. A few landlords are again considering expansions. Currently, there are no new projects or expansions underway.

Colombo in Lisbon, and NorteShopping in Porto, are considered the top shopping centres in Portugal.

€90/sq m/month

Retail Park

42 schemes/ 497 thousand sq m GLA.

Retail parks format were resilient during the pandemic period and maintained a good performance. Several projects are being developed or under licensing.

Recent openings:

Alagoa Retail Park (10,500 sq m);
Sudoeste Retail Park (14,500 sq m)

Under construction:

Estoril Retail Park (8,000 sq m);
Lagos Retail Park (12,000 sq m);
Retail park at Seixal (12,000 sq m)
Pipeline (new and extensions): 7 schemes/ 78,000 sq m

€10.50/sq m/month
Outlet

5 schemes/ 143,500 sq m GLA.

The best outlet centres are Freeport Lisboa Fashion Outlet in Greater Lisbon, and Vila do Conde Porto Fashion Outlet in Greater Porto.

€25/sq m/month

Department Stores

The Spanish El Corte Inglés, is the major department store operator in Portugal, and the owner of two retail schemes in the country, one in Lisbon and other in Vila Nova de Gaia (Porto region).

It is the preferred gateway for premium brand testing in Portugal.

NA
High Street Retail Location
Description
Prime Rent
Lisbon
Avenida da Liberdade
Luxury and high-end supply.
€120/sq m/month
Rua Garrett in Chiado
Most vibrant and trendy retail area providing an eclectic combination of well-known retailers like Inditex group and Hermés.
€130/sq m/month
Rua Augusta in Downtown
Wider mass-market offer and several F&B units with terraces targeting tourists.
€120/sq m/month
Porto
Rua de Santa Catarina

The city's most important retail street with the highest footfall and well

established stores, predominantly mass-market fashion and accessories segment. Santa Catarina is in itself a destination.
€70/sq m/month
Clérigos
Tourist area with heavy pedestrian traffic, becoming firmly established, combines mass-market fashion and accessories with catering. The Marques Soares local department store and the open-air gallery, Passeio dos Clérigos, where premium fashion concepts prevail, can also be find in this area.
€50/sq m/month
Mouzinho-Flores
Tourist area and Food & Beverage destination, where there is a steady increase in concepts, including Trendy and Lifestyle.
€45/sq m/month
Aliados
Main street in the historic centre lined with elegant buildings. Despite not presenting a consolidated offer, several redevelopments are currently underway and this axis is expected to emerge as the Luxury & Premium destination in Porto.
€55/sq m/month

In shopping centres, 2021 still presented a 2.5% y-o-y decrease in footfall, and 37% down from 2019, according to ShopperTrak. Full recovery to pre-covid performance is already very close with accumulated footfall from January to June standing 15% below the same period in 2019. Effectively, we are observing a return on retailers confidence and several brands willing to expand in shopping centres.
Retail Parks were less punished during the pandemic due to their convenience, greater safety, comfort and tenant mix. Therefore, we are observing strong interest in the development of new retail parks.
In high street, retail activity also showed a gradual recovery, particularly in the second half of 2021 when tourism revamped. A good pace of store openings was recorded both in Lisbon and Porto high street retail zones over the first half of 2022, with the Food and Beverage sector remaining the most active.
Logists Market Overview
Updated in July 2022
There is no structured urban plan for the logistics market in Portugal. The majority of logistics premises have been developed independently by private developers. However, several municipalities have established allotments for industrial and logistics parks, mainly targeted at the light industry and warehousing.
Previously to covid, the logistics market was principally driven by major Portuguese large distribution retailers as well as transport companies, the latter undertaking a relevant share of logistics operation, as only a few number of worldwide logistics companies were present in the country. Effectively, a low e-commerce penetration and the proximity between Portugal and Spain placed Portugal as an extension in the logistics chain established in the neighbouring country.
The Covid-19 pandemic has accelerated e-commerce growth and in 2021 Portugal achieved a 7.6% penetration from approximately 5% before covid, according to Euromonitor. We are already seeing the expansion of established retailers and expect to see the transfer to Portugal of a few logistics processes of international companies.
The logistics market saw a boost in 2021. A total of 448,000 sqm of logistic space was occupied, far above the annual average of 220,000 sq m observed between 2016-2020 and the highest level ever recorded in Portugal. Build-to-suit developments and pre-lets accounted for 75% of the area occupied.
Logistics activity as slowed down over the first half of 2022, recording 167,500 sq m (-25% y-o-y), although still above the previous years' levels and registering a wider spread across the country. Deals were completed in Lisbon and Porto, as well as in the Centre and Algarve regions.
Logistics activity is being driven by e-commerce growth, corporate reorganizations, expansion of safety stocks and industrial reshoring strategies.
The almost non-existent speculative development over the last decade, has placed vacancy rates at historic low levels. The availability of spaces to lease is very short and take-up has been marked by build-to suit developments.
LISBON WAREHOUSE AND LOGISTICS MARKET
The Lisbon warehouse and logistics stock is concentrated in eight zones. The more central zones, namely Lisbon, Sintra-Cascais, CRIL and Loures-Vialonga are characterised by the supply of smaller sized warehouses and frequently of mix-use spaces, and are those demanded for the last mile logistics. The big box logistics stock is concentrated in the four remaining zones, namely Póvoa Sta Iria – Alverca, Carregado - Azambuja, Montijo - Alcochete and Palmela - Setúbal. Palmela-Setúbal zone emerged from the installation of the Volkswagen plant (Autoeuropa) at this location in the early 1990's. The prime logistics axis runs along road N3 at Carregado – Azambuja zone. These zones comprise a logistics stock of 2.5 million sq m, including stand-alone warehouses but also a few logistics parks.
Lisbon region logistics take-up skyrocketed in 2021 achieving a historic high of 264,000 sq m and largely exceeding the 2016-2020 annual average of 141,000 sq m. Although take-up has been leveraged by Sonae's 80,500 sq m pre-let deal in Aquila's Azambuja Green Logistics Park in the last quarter of 2021, a record high would still be reached, if this deal was not completed. Logistics activity recorded a slowdown in the first half of 2022 when compared to the previous year. Take-up was 68,000 sq m (-39%y-o-y), although still aligned with the years before.
Take-up reflects the scarcity of spaces to let. Effectively, although development has risen from subdued levels, only 54,000 sq m were available in the end of June and vacancy rate remains decreasing, standing at 2.2% (less 2.2 percentage points yoy). An extraordinary area of 152,000 sq m logistics spaces was completed in 2021 and 187,000 sq m should be completed in 2022, almost all already let. One speculative building is currently under construction (14,000 sq m) and other is under renovation (8,200 sq m), both in Póvoa Sta. Iria – Alverca zone, but completions are only expected for 2023. This will continue to drive declines in the vacancy rate and an upward pressure on rents.
Prime rent have already increased in several zones during the first half of 2022. Notwithstanding Big-Box (Carregado – Azambuja) and Last-mile logistics remain at €4.00/sq m/month and 5.50/sq m/month respectively.
PORTO WAREHOUSE AND LOGISTICS MARKET
The Greater Porto logistics stock is concentrated in 7 major zones, namely Matosinhos, Airport, Maia, Vila do Conde, Trofa, Alfena and Vila Nova de Gaia. Contrary to Lisbon, in Porto there is a wider spread of logistics warehouses and within mix-use areas.
The logistics stock in Greater Porto currently amounts to 1.1 million sq m. Additions to the stock over the last 10 years have been comprised exclusively by build-to-suit developments. However, we are recording again speculative projects. After VGP Park completion in 2021, two other speculative projects are currently under construction and due to be completed until the year end.
On the demand side, take-up has been very uneven. Take-up in 2021 recorded a historic new high of 136,000 sq m, marginally exceeding the previous 133,000 sq m verified in 2017, when Jerónimo Martins occupied 79,000 sq m. Approximately 58,000 sq m were taken in Porto in the first half of 2022. The major contribution to take-up was the construction start of Aldi platform at Santo Tirso (40,000 sq m).
Given the inexistence of spaces available to let, rents have been under upward pressure increasing in all zones. The Big-Box prime logistics rent (Maia zone) increased to €4.25/sq m/month in Q2 2021 (+6% y-o-y).
Hotel Market Overview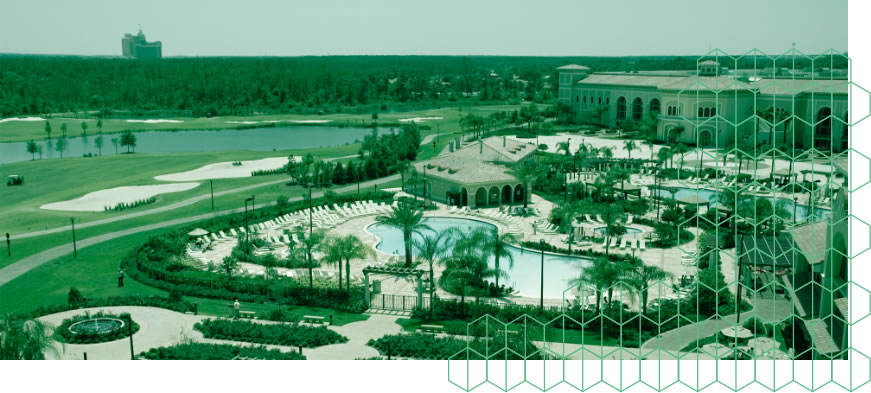 PORTUGUESE HOTEL MARKET
Updated in August 2022
Well-known for its beautiful beaches, sunny days, good quality golf resorts, excellent wine and cuisine as well as cultural heritage, Portugal is currently one of Europe's leading tourist destinations. Portugal's international recognition has increased significantly over the 2010s, with tourism performing as one of the key strategic sectors of the Portuguese economy.
Portugal has been awarded the highest tourist distinctions, being elected "Europe's Leading Destination" by the World Travel Awards between 2017 and 2020, among other prizes. In 2020, Lisbon was also named "World's Leading City Break Destination" while both in 2020 and 2021 Madeira was voted "World's Leading Island Destination" and The Algarve "World's Leading Beach Destination".
The influx of tourists clearly reflects these recognitions. The number of international passengers in Portuguese airports increased 68% in 5 years between 2014 and 2019 and 8% in 2019.
Tourism accommodation demand has undergone ten years of consecutive growth, reflecting a relevant 43% upsurge in the number of overnight stays from 2014 to 2019, achieving a total 70 million in 2019.
Recording 30% of the total number of overnight stays in 2019, Algarve is the country's main tourist destination followed by Lisbon which accounts for 26%.
The foreign market registered an average quota of 70% of total overnight stays, from 2015 to 2019. In 2019, the United Kingdom remained the major foreign market, with a 19% share of total international overnight stays. Likewise, Germany, Spain and France also maintained their positions, in second, third and fourth place, with quotas of 12%, 11% and 9% respectively, while the USA recorded an outstanding 20% growth over 2019.
Overnights upsurge has not been followed by hotel supply, where the number of rooms increased only 20% over the same 5-year period, achieving 105 thousand rooms in 2019. However, Local Accommodation (short-term rental) has rapidly developed across the country with the number of beds doubling in two years and exceeding 350 thousand in 2019. Before the Covid-19 outbreak, Local Accommodation was undoubtably a complement to hotel supply, coping with the exponential growth in tourism demand.
The increase in tourism demand was positively reflected in hotel performance. The hotel occupancy rate per room observed a sustainable and robust increase from 2013 to 2017. This upward trend was interrupted in 2018, but recovered in 2019, reaching 67%. Likewise, an upsurge was recorded in prices, reflecting an 82% increase in hotel RevPAR since 2012, reaching €58 in 2019. Nevertheless, the rate of growth of RevPAR has slowed down significantly in the past couple of years, from a double digit rise between 2015 and 2017, to an increase around 2% and 3% in 2018 and 2019 respectively.
The Covid-19 outbreak halted the tourism sector. The number of hotel overnight stays plummeted 65% year-on-year in 2020, leading to a 60% drop in the RevPAR. The extension of travel restrictions in 2021 continued to affect tourism influx and despite a slight recovery in the second half, demand stood 46% below 2019 figures.
Tourism in Portugal is observing a faster recovery than expected. A total 28.5 million overnight stays were recorded in the first half of 2022, reflecting only a 6% decrease over 2019. Inclusively, North, Alentejo and Madeira regions have already surpassed pre-pandemic demand levels with year-on-year increases between 1% and 2%. Interesting to observe that North America has climbed to the 5th most relevant origin market in 2022, from the 7th position in 2019.
LISBON HOTEL MARKET
Lisbon is a popular city break destination with a reputation for being one of Europe's most vibrant and trendiest capital cities, offering a good selection of new hotel units, hostels, and high-end restaurants. This reputation has led to several international recognitions such as the "World's Leading City Break Destination" between 2017 and 2020 and "Europe's Leading City Break Destination" in 2022 by the World Travel Awards.
International passengers at Lisbon airport maintained an upward trend over the past decade, increasing 72% between 2014 and 2019 and 8% year-on-year in 2019.
Tourism accommodation overnight stays increased more than 50% from 2014 to 2019, boosted by international demand which represented 84% of the market in 2019. The main foreign markets in Lisbon are Brazil, USA, and France. Both Brazilian and North American markets saw a relevant increase in the last pre-pandemic years, even surpassing France and Spain which were previously the most relevant markets.
After years of growth, there was a flattening of hotel overnight stays in Lisbon in 2018 reflecting an already high hotel occupancy rate that limits growth in demand as well as a significant increment in Local Accommodation (short term rental) offer. In 2019 the number of overnight stays in Lisbon has grown 5% year-on-year, when considering Local Accommodation offer. In 2019, the hotel occupancy rate per room was 79% and RevPAR €91.
Local Accommodation increased significantly in 2018, partly anticipating the approval of the law that allows the limitation of local accommodation units. At the end of 2019, the number of beds in local accommodation was 73,700 - 1.8 times the number of hotel beds. However, due to covid-19 pandemic many local accommodations were transferred to the conventional residential market causing a 46% decrease on number of beds in 2020.
The beginning of 2020 was showing again an upward trend until the Covid-19 outbreak severely impacted tourism performance. After a 75% breakdown in 2020, Lisbon reached 5.1 million overnight stays in 2021, disclosing a significant recovery, although still standing 60% below 2019 levels.
We are already observing a strong recovery over 2022 with 5.7 million overnight stays in the first half of the year, only 14% below 2019 levels. Performance also reflects this recovery with a 62% bed occupancy rate and € 99 of RevPAR in May. RevPAR in April was already 4% above 2019 figures.
Although the MICE tourism, so relevant in Lisbon, has not yet been restored, leisure travelling is balancing this decrease.
Regarding supply, the pandemic delayed the inauguration of several hotels. After only five new hotels in 2020, 2021 registered 14 openings which represented 1,600 additional rooms. Three-and four-star hotels accounted for the majority of the new offer, while in the upper-upscale and luxury segments Lisbon welcomed Epic SANA Marquês de Pombal and Eurostars Universal Lisboa in Parque das Nações.
In 2022, it is expected the opening of 11 new hotels adding more than 1,100 rooms to the current supply. Most of these new openings are 5-stars hotels. The first semester of 2022 marked the entrance of new brands in Lisbon such as Hilton's Curio Collection with the opening of The Emerald House, Accor's Mama Shelter, Hyatt Regency as well as the launch of Sonae's Editory Collection with The Editory Riverside Santa Apolónia.
In upcoming years, it is also foreseen the entrance of other international brands in Lisbon such as Hyatt's Andaz, Yotel and IHG's Six Senses.
PORTO HOTEL MARKET
The Porto tourism market gained a boost in 2005 with the establishment of the Ryanair hub in the city airport and later, in 2015, with EasyJet. The city was considered "World's Leading City Destination" in 2022 by World Travel Awards.
The inflow of tourists has skyrocketed in Porto. International passengers at Francisco Sá Carneiro airport increased 89% between 2014 and 2019, and 13% in 2019 – representing the highest rise in Portuguese airports.
The growth of tourism was likewise reflected in the accommodation activity. Tourism demand has increased consecutively, with the number of overnight stays rising by 78% between 2014 and 2019 when reached 4.5 million. This growth was mainly driven by foreign demand which duplicated in the same period. Spain, Brazil and France were the top inbound markets.
With this tourism growth, occupancy in Porto has also increased at a very interesting pace from 2013 to 2017, rising 13 percentage points within this period. The upward trend was interrupted in 2018, with a slight decrease to a 60% occupancy rate, which remained stable in 2019. At the same time, the RevPAR maintained a growing trend, increasing 5%, to €74, in 2019.
After a breakdown of 73% in 2020, the number of overnight stays increased by 50% in 2021 reaching 1.8 million. The first half of 2022 supports this recovery trend with 1.9 million overnight stays recorded - only 4% below pre-pandemic levels and months of April, May and June already surpassing the number of overnight stays registered in 2019.
Hotel performance also reflects this trend with 61% occupancy rate and €86 of RevPAR registered in May – only 14% and 12% below 2019 figures, respectively.
After only five openings in 2020, 12 hotel units were added to Porto supply in 2021 comprising about 850 rooms. The majority of openings were 4-star hotels, accounting for 90% of the total additional rooms. Casa da Companhia from Mercan Group was the only 5-star hotel inaugurated and set the entrance of IHG's newest luxury and lifestyle brand – Vignette Collection - in Portugal.
New hotel supply comprises 17 hotels in 2022 with 1,170 rooms. The first half of 2022 was already marked by the launch of several hotels. Sonae launched the 5-star The Editory Boulevard Aliados Porto Hotel while Pestana Group launched its 4-star Pestana Douro Riverside. In this first half of the year, Porto had also a reinforcement of international operators with the opening of Four Points by Sheraton Matosinhos, Fontinha Porto Hotel - Trademark Collection by Wyndham and Sé Catedral Hotel Porto Tapestry by Hilton.
ALGARVE HOTEL MARKET
The Algarve is Portugal's premier sun and beach holiday destination, amongst both national and international visitors. It has pleasantly mild winters and abundant summers, and seemingly endless series of golden sandy beaches. In addition, the region serves as a worldwide benchmark golf destination, offering more than 40 golf courses, where over 1 million rounds are played annually. Effectively, Portugal's recognition as the World's Best Golf Destination by World Golf Awards for five consecutive years (2014-2018) and Europe Best Golf Destination in 2021 reflects the strong quality of the Algarve golf courses. Furthermore, Algarve has been frequently elected the Best European Beach Destination by World Travel Awards.
Considering that Algarve is a consolidated and well-known resort destination, tourism has not grown at such a high rate as other regions over the last years. Notwithstanding, international passengers in Faro airport increased 47% between 2014 and 2019. In 2019 a total of 4.2 million airport arrivals were recorded, mirroring a 4% year-on-year increase.
Tourism accommodation demand increased 26% in the 2014 - 2019 period, reaching 21 million overnight stays in 2019, of which 13 million were in hotel accommodation.
Tourism accommodation nights in Algarve are mainly driven by international visitors, which represented an average of 77% overnight stays in the region during the past 2015 – 2019 years. The majority were originated from the United Kingdom (40%), followed by Germany (13%) and the Netherlands (9%). Although these three markets have reduced their presence over the past years, increased interest from other countries, such as USA, Brazil, and Italy, has been observed, supporting a wider market diversification.
Being strongly dependent on foreign tourism, the Algarve region was highly impacted by the Covid-19 outbreak. After a 62% breakdown in overnight stays in 2020, Algarve achieved 10.8 million overnight stays in 2021, + 38% y-o-y but still about half the demand levels of 2019. In the first half of 2022, 7.5 overnight stays were recorded - 12% below 2019 levels. UK and Germany continue to top the ranking of main international markets in the region.
Algarve observed a fair growth in terms of supply, although at a slower pace than the demand. In 2021, the Algarve region registered 29,698 rooms, distributed across 259 hotels and hotel-apartments, primarily located in the region's central area. In 2022, we highlight the opening of two 5-star hotels, Marriot's W Algarve, during the first half of the year, and Verdelago Resort due to inaugurate in the second half.
The hotel sector in Algarve has benefitted from a very positive price performance from 2015 to 2017, having then stabilized. In 2019, hotel occupancy rate was 64% and RevPAR €71. Despite the fall over the past two years, since February 2022 RevPAR is higher than 2019.