Office Market Overview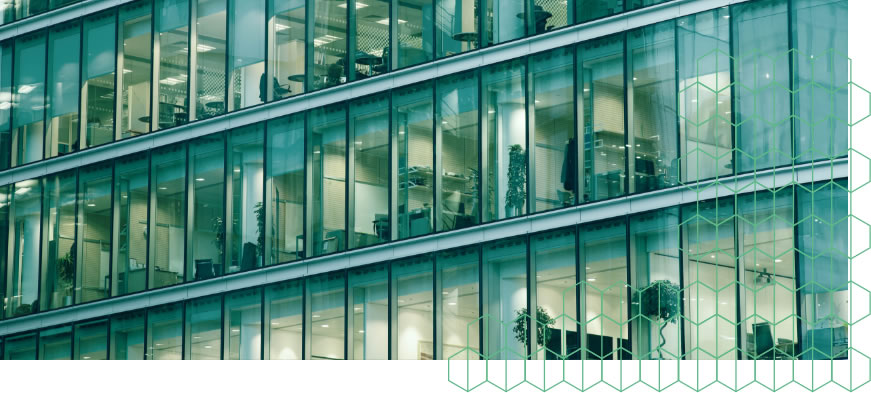 The office market in Portugal is mainly concentrated in Lisbon, although Porto has been showing strong dynamics over the last four years. We are observing an increasing activity from international companies in the relocation of their outsourcing services to Portugal, not only to Lisbon and Porto, but also to other cities in the country.
LISBON OFFICE MARKET
The office stock in Lisbon is a mix of charming buildings in the city centre and modern properties, mainly in the Expansion Area of the city, in Parque das Nações and in the office parks located in the Western Corridor on the periphery of Lisbon.
A boost in the residential and tourism market led to the conversion of several office buildings for both these sectors resulting in a relevant decline in the total office stock, which was fully revised in 2018 from 4.7 million sq m. The current stock comprises 4.3 million sq m.
The riverfront axis is the new trendy area, attracting a wide range of occupiers, including those traditionally located in the prime CBD, namely law firms, as well as creative industries and technology companies. Notwithstanding, the lack of office supply in this area limits take-up levels.
Over the last years, take-up has been lifted by a rise in outsourcing activity, with the establishment and expansion in Portugal of shared services and contact centres from foreign companies, as well as by an increasing growth from technology companies.
Annual average take-up over 2015-2019 was 172,000 sq m, comprising around 220 deals/year. The Coronavirus outbreak halted the strong activity that was being observed during the first three months of 2020 when a record high take-up was registered. In result, the full year take-up stood at 137,900 sq m, slightly below that of 2015 and 2016. International companies had a relevant weight in office occupancy representing 71% of 2020 take-up vs. 55% in 2019. A full lockdown during the first quarter of 2021 led to a 17% q-o-q decline in Q1 2021 take-up to 29,200 sq m, but we are again observing an increase in office demand.
Notwithstanding the strong demand verified over the past years, the completion of new office buildings was low, as development was targeted at the residential and tourism sector. Inclusively, office buildings continue to be withdrawn from the stock with a consequent reduction in total supply.
In 2020, 45,300 sq m were completed, registering a record high in new completion levels over the last decade. It is estimated that in 2021 a more significant offer, of approximate 110,000 sq m, will be placed in the market.
Office vacancy in Lisbon was at an all-time low at the end of 2019. Vacancy rate has slowly been increasing over the last quarters standing at an overall 7% in the end of March 2021 (+1.5 pp y-o-y), and at 4.9% if we exclude the Western Corridor zone. Around 300,000 sq m are available to let, of which more than half are in buildings located in the Western Corridor.
Rental upsurge has been accentuated, particularly over 2018 and 2019, during which prime rental values increased in excess of 10% in all zones. Prime rent reached €25/sq m/month in CBD1 and €23/sq m/month in the Riverfront Axis, in 2019, the maximum value ever recorded in both zones. Despite the pandemic, there were no changes on prime rents over 2020. The increase in the vacancy rate, is more likely to drive landlords to provide incentives to tenants, such as rent-free periods or fit-out co-payment, rather than changes in the headline rent.
PORTO OFFICE MARKET
The office market in Porto includes not only the city of Porto but also the neighbouring municipalities of Vila Nova de Gaia, Matosinhos and Maia. In Porto city, the office stock is concentrated in the Boavista area, in Downtown and ZEP. CBRE estimates an office stock in Porto of 1.2 million sq m.
The office stock is considerably diverse, comprising modern buildings, the majority located in the CBD Boavista and Vila Nova de Gaia, mix-use buildings and warehouses that were converted from former industrial premises. Most of the existing office buildings have small-size office spaces, which do not meet the current demand requirement for large floorplates.
Over the last five years, the Porto office market has seen a strong upsurge in demand from technology companies and attracting several shared services from international companies, which have been contributing to the occupation of medium and large-size office spaces. The Porto office market is experiencing a new phase as, in the past, demand was almost exclusively local and for smaller areas.
Effectively, from 2007 to 2015, the average annual take-up in Porto was merely 16,000 sq m, having increased significantly from 2016 onwards with an annual average take-up in the years 2016-2019 equal to 53,000 sq m. Despite the Coronavirus outbreak, take-up achieved 53,900 sq m in 2020. Although less 18% when comparing with previous year, it was the third highest take-up ever registered in Porto. International companies led a relevant 82% of the total area occupied in 2020, with BPO transactions increasing 39% y-o-y in. 2021 saw a slow start on office occupancy, registering a mere 2,940 sq m take-up in the first three months, the lowest quarter on record in the last 5 years.
As was the case in Lisbon, the level of development of new office spaces was low for several years. It was only in 2019, that a relevant 57,100 sq m were completed and a similar level of construction is foreseen in 2021.
Strong dynamics, low offer of adequate office spaces as well as the improvement of the quality of supply, namely with the renovation of buildings, has contributed to an expressive increase in prime rents in all zones. Prime rents reached €18/ sq m/month in the CBD Boavista and €17/ sq m/month in CBD Downtown, reflecting a two-year growth of 29% and 55% respectively at the end of 2019. No changes were recorded in 2020. Nevertheless, due to the Covid-19 pandemic, we are likely to see an increase in the vacancy rate and secondary product rents under pressure.
Retail Market Overview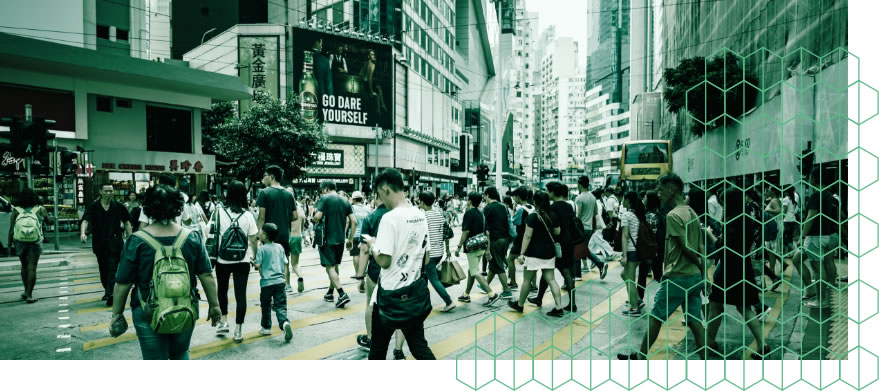 The Portuguese property retail market was growing at a good pace and gradually adapting to online commerce and changes in lifestyle.
Shopping centres have been the main retail attraction in Portugal, although Lisbon and Porto high street retail have flourished over the past years due to strong tourism growth, economy recovery as well as the renovation of several buildings in the city centres.
Retail Scheme Format
Description
Prime Rent
Shopping Centre

119 schemes/ 2.9 million sq m GLA.

Consolidated and mature sector with wide offer spread around the country. Landlord activity targeted at the repositioning, rebranding and innovation of existing schemes as well as the expansion of a few centres.

Colombo in Lisbon, and NorteShopping in Porto, are considered the top shopping centres in Portugal.

Under construction: 13,000 sq m Glicinias Plaza Shopping Center expansion: (2021)

€90/sq m/month

Retail Park

35 schemes/ 390 thousand sq m GLA.

Under construction: 8,000 sq m Estoril Retail Park (2021); 9,000 sq m Vila Real Retail Park (2021)
€10.50/sq m/month
Outlet

5 schemes/ 143,500 sq m GLA.

The best outlet centres are Freeport Lisboa Fashion Outlet in Greater Lisbon, and Vila do Conde Porto Fashion Outlet in Greater Porto.

€25/sq m/month

Department Stores

The Spanish El Corte Inglés, is the major department store operator in Portugal, and the owner of two retail schemes in the country, one in Lisbon and other in Vila Nova de Gaia (Porto region).

It is the preferred gateway for premium brand testing in Portugal.

NA
High Street Retail Location
Description
Prime Rent
Lisbon
Avenida da Liberdade
Luxury and high-end supply.
€120/sq m/month
Rua Garrett in Chiado
Most vibrant and trendy retail area providing an eclectic combination of well-known retailers like Inditex group and Hermés.
€128/sq m/month
Rua Augusta in Downtown
Wider mass-market offer and several F&B units with terraces targeting tourists.
€120/sq m/month
Porto
Rua de Santa Catarina

The city's most important retail street with the highest footfall and well

established stores, predominantly mass-market fashion and accessories segment. Santa Catarina is in itself a destination.
€65/sq m/month
Clérigos
Tourist area with heavy pedestrian traffic, becoming firmly established, combines mass-market fashion and accessories with catering. The Marques Soares local department store and the open-air gallery, Passeio dos Clérigos, where premium fashion concepts prevail, can also be find in this area.
€50/sq m/month
Mouzinho-Flores
Tourist area and Food & Beverage destination, where there is a steady increase in concepts, including Trendy and Lifestyle.
€45/sq m/month
Aliados
Main street in the historic centre lined with elegant buildings. Despite not presenting a consolidated offer, several redevelopments are currently underway or in pipeline and, therefore, this is expected to emerge as the Luxury & Premium destination in Porto.
€55/sq m/month

Before the Covid-19 outbreak, private consumption was attaining the highest historic levels and tourism increasing for 10 rolling years.
In 2020, the pandemic and the consequent travelling, mobility and retail restrictions had a dramatic impact on retail sales, where online penetration was still very low (circa 5% in Portugal). Retail trade sales recorded a 4.2% year-on-year fall in 2020, with a sharper decrease of 10% in non-food retail. In early 2021 a new full lockdown was in place, and shops started gradually opening in the beginning of April.
Shopping centres and high street retail have been the most affected formats. Shopping centre footfall decreased 35% year-on-year in 2020. Owners were particularly affected, as not only consumption declined, but also shopping centre tenants were exempted from paying the fixed monthly rent from mid-March until the end of 2020 and have a reduction on the fixed rent over the first half of 2021.
At the end of 2020, a total of 83 high street retail units in Lisbon and 41 in Porto were closed due to the pandemic, with the food and beverage sector being the most affected, accounting for 64% of all stores closed. Notwithstanding, 53 new openings were recorded in Lisbon (+10% y-o-y) and 21 in Porto (-70% y-o-y). Vacancy will increase as new renovated buildings are being completed, which will pressure rental values downwards.
Retail parks presented a less severe decrease in demand than shopping centres. Effectively, since this is a more open format, retail parks are preferred when there is concern about social distancing and the sanitization of spaces. At the same time, a larger store size allows the accommodation of a greater number of people. Finally, retail parks include activities that are not as affected by this crisis, indeed some have even thrived, such as supermarkets, household, DIY and consumer electronics.
Logists Market Overview
There is no structured urban plan for the logistics market in Portugal. The majority of logistics premises have been developed independently by private developers. However, several municipalities have established allotments for industrial and logistics parks, mainly targeted at the light industry and warehousing.
The logistics market has been principally driven by major Portuguese large distribution retailers as well as transport companies, the latter undertaking a relevant share of logistics operation, as only a few number of worldwide logistics operators are present in the country and usually have a small footprint.
Portugal still has a low e-commerce penetration of 5% and, therefore, there are few dedicated logistics structures. At the same time, the proximity between Portugal and Spain has placed Portugal as an extension in the logistics chain established in the neighbouring country, namely in e-commerce logistics, waiving the need for dedicated structures in Portugal.
The Covid-19 pandemic has accelerated e-commerce growth. We are already seeing the expansion of established companies and expect to see the transfer to Portugal of a few logistics processes of international companies. Locations close to the major urban centres are reflecting and higher demand to respond to last mile logistics.
As the availability of quality logistics space is very low, activity growth has been driven by build-to-suit developments (BTS). A total of 234,000 sqm of logistic space was occupied in 2020, 34% more than in 2019 and the second highest level ever recorded in Portugal. BTS developments accommodated 80% of the are occupied. A total 128,000 sqm of logistic take-up was recorded in Q1 2021, anticipating a boost over 2021.
LISBON WAREHOUSE AND LOGISTICS MARKET
The Lisbon warehouse and logistics sector is distributed into six zones, as identified on the map. The more central zones, namely Lisbon City (Zone 4), Sintra-Cascais (Zone 3) and Loures-Vialonga (Zone 2) are characterised by the supply of smaller sized warehouses and frequently of mix-use spaces and are those demanded for the last mile logistics. The big box logistics stock is concentrated in the three remaining zones, namely Alverca - Azambuja (Zone 1, which includes two sub-zones), Montijo - Alcochete (Zone 5) and Palmela - Setúbal (Zone 6). Palmela-Setúbal zone emerged from the installation of the Volkswagen plant (Autoeuropa) at this location in the early 1990's. The prime logistics axis runs along road N3 between Vila Nova da Rainha and Azambuja (within sub-zone 1.B). These zones comprise a logistics stock of 2.3 million sq m, including stand-alone warehouses but also a few logistics parks.
Although it would be expected that an increase in online demand during the Covid-19 pandemic would bring dynamics to the Lisbon logistics market, the lack of quality spaces available to let was reflected in a lower logistics take-up throughout 2020. A total of 132,150 sq m were occupied in logistics structures, registering a 11% decrease over the previous year, but slightly above the last decade 126,000 sq m annual average. The first quarter of 2021 recorded 31,700 sq m take-up, a mere 3% drop over the four previous quarters average. We expect a relevant increase in take-up over the next quarters as procurement is high, exceeds 250,000 sqm, but it will be mainly driven by BTS developments and pre-lettings in the new sheds thar are due to start construction.
Effectively, speculative logistics development activity has been reduced over the last decade. Only recently, speculative development has finally started to respond: 75,000 sq m will be completed in 2021 and new schemes located close to Lisbon city are in the pipeline to initiate works in 2021. However, available supply will remain low over 2021.
The extremely low level of development led to a gradual reduction in the availability of spaces over the past years. Vacancy rate was 4.3% in the end of March 2021 (-1 pp y-o-y), which compares to 14% in 2017.
Big-box logistics prime rent have remained stable at €3.75/sq m/month in Azambuja – Carregado. However, there is an upward pressure on rents in locations close to Lisbon, driven by the last mile demand. In Q1 2021 rents increased 5% both in Sintra-Cascais and Lisbon zones, to €4.5 and €5/sqm/month respectively.
PORTO WAREHOUSE AND LOGISTICS MARKET
The Greater Porto logistics is concentrated in 5 major zones, namely Matosinhos, Airport, Maia, Vila Nova de Gaia and Vila do Conde. Contrary to Lisbon, in Porto there is a wider spread of logistics warehouses and within mix-use areas. The majority of the assets were built-to-suit.
The logistics stock in Greater Porto currently amounts to 770,000 sq m. Additions to the stock over the last 10 years have been comprised exclusively by build-to-suit developments.
Consequently, the logistics take-up in Porto region has been very uneven and predominantly driven by the occupation of build-to suit developments as the availability of spaces in the market is incipient. The average gross take-up level of warehouse and logistics in Greater Porto over the last five years was 58,000 sq m. Take-up in 2017 has risen considerably, led by Jerónimo Martins 79,000 sq m occupation. Five build-to-suit projects have also leveraged take-up in 2020 to 91,200 sq m and other two, one BTS and other pre-let, already made 80,500 sq m in Q1 2021.
After a long period, the 30,500 sqm VGP Park, at Santa Maria da Feira, in Aveiro, was the first speculative project to be developed in the Northern region. However, the shed was fully pre-let in the beginning of 2021.
The prime logistics rent in Greater Porto, in the Maia zone, increased to €4.00/sq m/month in Q1 2021 after being stable over the past years
Hotel Market Overview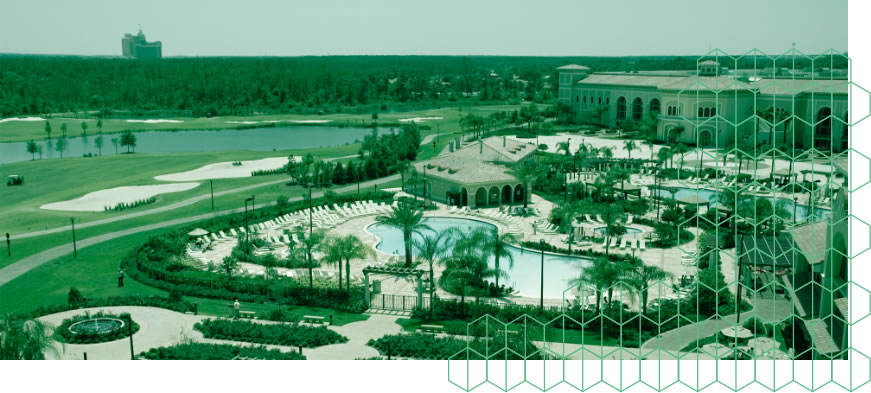 PORTUGUESE HOTEL MARKET
Well known for its beautiful beaches, sunny days, good quality golf resorts, excellent wine and cuisine and cultural heritage, Portugal is currently one of Europe's leading tourist destinations. Portugal's international recognition has increased significantly over the 2010s, with tourism performing as one of the key strategic sectors of the Portuguese economy.
Portugal has been awarded the highest tourist distinctions, having been elected, in the last four years (2017 to 2020), "Europe's Leading Destination" by the World Travel Awards, together with other tourism prizes. For example, in 2020, Madeira was voted "World's Leading Island Destination", Lisbon was named "World's Leading City Break Destination" and The Algarve "World's Leading Beach Destination".
The influx of tourists clearly reflects these recognitions. The number of international passengers in Portuguese airports increased 68% in the 5 years between 2014 and 2019 and 8% in 2019.
Tourism accommodation demand has undergone ten years of consecutive growth, reflecting a relevant 43% upsurge from 2014 to 2019 in the number of overnight stays, achieving a total 70 million in 2019. The rate of growth has slowed down in the last two years.
Algarve is the country's main tourist destination, recording 30% and 21 million of the total number of overnight stays in 2019. Lisbon retained the second place with a 26% share.
The foreign market registered an average quota of 70% of total overnight stays, from 2015 to 2019. The United Kingdom remains the major foreign market, with a 19% share of total international overnight stays. Likewise, Germany, Spain and France also maintained their positions, in second, third and fourth place, with quotas of 12%, 11% and 9% respectively in 2019, and the USA with an outstanding 20% growth over 2019.
Overnights upsurge has not been followed by hotel supply, where the number of rooms increased only 20% over the same 5-year period, achieving 105 thousand rooms (207 thousand beds) in 2019. However, Local Accommodation (short-term rental) has rapidly developed across the country. The number of registered beds doubled in two years and at the end of 2019 exceeded 350 thousand, 1.7 times the number of hotel beds. Before the Covid-19 outbreak, Local Accommodation was undoubtably a complement to hotel supply, coping with the exponential growth in tourism demand.
The increase in tourism demand has positively reflected hotel performance. The hotel occupancy rate per room observed a sustainable and robust increase from 2013 to 2017. This upward trend was interrupted in 2018, but recovered in 2019, reaching 67%, 16 percentage points above 2012. Likewise, an upsurge was recorded in prices, reflecting a 82% increase in hotel RevPAR, since 2012, to €58 in 2019. Nevertheless, the rate of growth of RevPAR has slowed down significantly in the past couple of years, from a double digit rise in 2015, 2016 and 2017, to an increase of 3.5% and 2.3% in 2018 and 2019 respectively.
The Covid-19 outbreak halted the tourism sector in 2020. Most air traffic was suspended and although hotel activity continued to be authorised, the majority of the hotels were temporary closed. As a result, the number of hotel overnight stays plummeted 65% year-on-year, leading to a 60% drop in the RevPar. The domestic market recorded a weight of 53% in total overnight stays, against 30% in previous years, dropping 35% while the international market plunged 75%.
LISBON HOTEL MARKET
Lisbon is a popular city break destination with a reputation for being one of Europe's most vibrant, trendy capital cities, offering a good selection of new hotel units, hostels and quality restaurants. This reputation has led the city to be awarded several international tourism prizes such as the "World's Leading City Break Destination" over the last four rolling years (2017 to 2020), from the World Travel Awards.
International passengers at Lisbon airport maintained an upward trend over the past decade, increasing 72% in the 5 years between 2014 and 2019 and 8% year-on-year in 2019.
Tourism accommodation overnight stays increased more than 50% from 2014 to 2019, boosted by international demand, which represented, in 2019, 84% of the market. The main foreign tourists in Lisbon are Brazilian, North American and French. Both the Brazilian and North American market saw a relevant increase in the last years, replacing France and Spain which were the most important markets five years ago.
However, demand in hotel accommodation began stabilising in 2018 recording 10.8 million overnight stays in 2019. The flattening of overnight stays in Lisbon reflects, on the one hand, an already high hotel occupancy rate that limits growth in demand and, on the other hand, the significant increment, in the Local Accommodation (short term rental) offer. In 2019 the number of overnight stays in Lisbon has grown 5% year-on-year, when considering Local Accommodation offer.
Hotel supply increased 19% between 2014 and 2019, achieving 40,200 beds. The presence of international hotel brands is not yet very high, although it is stronger in Lisbon than in other tourism locations in Portugal. Effectively, around 25% of hotel rooms in Lisbon are operated by an international hotel chain. These include Four Seasons, Intercontinental, Starwood, Hilton, Holiday Inn, Mélia, Sofitel, Tryp, Vincci, NH, Radisson and Marriott, amongst others, and a number of other high-profile hotel brands are expected to enter the city or reinforce their presence with multiple brands.
Local Accommodation increased significantly in 2018, partly anticipating the approval of the law that allows the limitation of local accommodation units. The number of registered beds was 73,700 at the end of 2019, 1.8 times the number of hotel beds. The hotel occupancy rate per room was 79% and RevPAR €91.
The beginning of 2020 was showing again an upward trend. The Covid-19 outbreak severely impacted hotel performance and many hotels in Lisbon have closed temporarily. The number of overnight stays in tourism accommodation dropped 75% year-on-year.
A relevant number of hotel developments were ongoing and around 1,450 new hotel rooms were expected to be placed on the market in 2020, more than double the openings of 2019. However, only five hotels were inaugurated over 2020, comprising 354 rooms, as the opening of the others was postponed until tourism recovers. In this, way, considering the hotels currently under construction, circa 20 new openings, comprising more than 1950 rooms, are due to occur in 2021, depending on the pace of the pandemic control.
PORTO HOTEL MARKET
The Porto tourism market gained a boost in 2005 with the establishment of the Ryanair hub in the city airport and later, in 2015, with EasyJet. The city was considered the Best European Tourism Destination in 2012, 2014 and 2017.
The inflow of tourists has skyrocketed in Porto. International passengers at Francisco Sá Carneiro airport increased 89% in 5 years, between 2014 and 2019, and 13% in 2019 (the highest rise in all of the Portuguese airports).
The growth of tourism was likewise reflected in the accommodation activity. Tourism demand has increased consecutively, with the number of overnight stays rising 78% from 2014 to 2019, to 4.5 million, boosted by foreign demand, which duplicated in the same period.
International tourists represent 83% of the total overnight stays in Porto in 2019, with Spain, France and Brazil standing out as the main origin markets.
The upsurge in hotel supply was much lower than that observed by tourism demand. The number of hotel beds increased 29% in 5 years, to 13,550 in 2019. The offer of Local Accommodation in Porto was comprised by 24,700 beds, with a 1.8 surplus regarding hotel beds.
With this tourism growth, occupancy in Porto has also increased at a very interesting pace from 2013 to 2017, rising 13 percentage points within this period. The upward trend was interrupted in 2018, with a slight decrease to a 60% occupancy rate, which remained stable in 2019. At the same time, the RevPAR maintained a growing trend, increasing 5%, to €74, in 2019.
Tourism in Porto city was growing strongly in the beginning of 2020, before Coronavirus emerged in the country. A 73% y-o-y decline was recorded in the full year.
Almost 1,000 of new hotel rooms were planned to be placed on the market in 2020, which would double the new 2019 hotel offer. However, only five opened (435 rooms) and other 13 are expected for 2021, comprising around 1,300 units.
ALGARVE HOTEL MARKET
The Algarve is Portugal's premier sun and beach holiday destination, amongst both national and international visitors. It has pleasantly mild winters and abundant summers, and seemingly endless series of golden sandy beaches. In addition, the region serves as a worldwide benchmark golf destination, offering more than 40 golf courses, where over 1 million rounds are played annually. Effectively, Portugal's recognition as the World's Best Golf Destination by World Golf Awards for five consecutive years, reflects the strong quality of the Algarve golf courses. Furthermore, Algarve has been frequently elected the Best European Beach Destination by World Travel Awards.
Considering that Algarve is a consolidated and well know resort destination, over the last years tourism in the region has not grown at such a high rate as other regions. Notwithstanding, international passengers in Faro airport increased 47% between 2014 and 2019. In 2019 a total of 4.2 million airport arrivals were recorded, mirroring a 4% year-on-year increase.
Tourism accommodation demand increased 26% in the 2014 - 2019 period, reaching 21 million overnight stays in 2019, of which 13 million were in hotel accommodation.
Tourism accommodation nights in Algarve are mainly driven by international visitors, which represented an average of 77% overnight stays in the region during the past 2015 – 2019 years. The majority were originated from the United Kingdom (40%), followed by Germany (13%) and the Netherlands (9%). Although these three markets have reduced their presence over the past years, increased interest from other countries such as USA, Brazil and Italy has been observed, supporting a wider market diversification.
Total hotel supply in the Algarve observed a fair growth in the number of schemes and rooms, both at a slower pace than the demand. In 2019, the Algarve registered 28,980 rooms, distributed across 276 hotels and hotel-apartments, primarily located in the region's central area.
The hotel sector in Algarve has benefitted from a very positive price performance from 2015 to 2017, having then stabilized. In 2019, occupancy rate was 66% and RevPAR €71.
Being strongly dependent on tourism, the Algarve region was highly impacted by the Covid-19 outbreak. In 2020, Algarve registered a decrease of 62% in overnight stays, over the previous year.
Residential Market Overview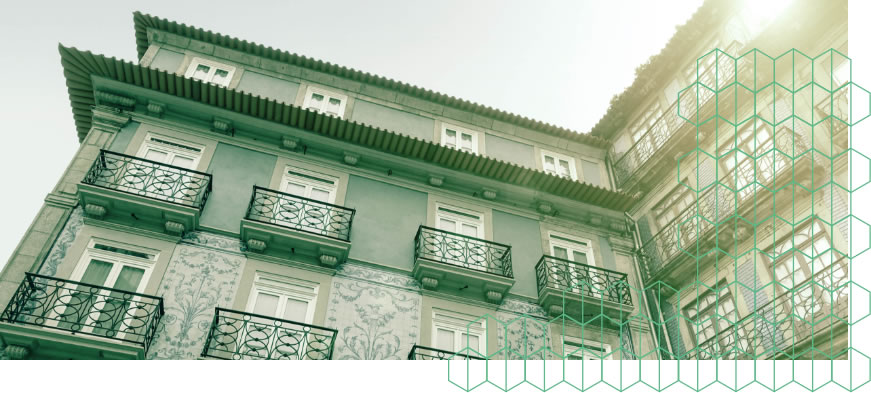 Portuguese Residential Market
In the late 1990s and early 2000s Portugal experienced a significant rise in housing stock. Development activity remained strong over the first decade of XXI but plummeted with the economic and financial crisis and new developments were residual over the last decade. From 2014, residential development started to revamp, initially in the Lisbon and Porto city centres, targeting the renovation of numerous buildings, that were dilapidated and inhabitable, which however, for statistics purposes, do not count as new houses. The introduction of legal and fiscal changes, such as the reform of the Urban Lease Law and a new Urban Renovation Regime, supported residential redevelopment market activity in Portugal over the past years.
Greenfield projects are now being developed all over the country. Despite still showing very low levels, new construction has increased annually above two digits over the past three years, with 17,300 new houses completed in 2020.
On the demand side, approximately 230,000 houses were sold annually in Portugal at the beginning of the century. This volume decreased significantly during the economic and financial crisis and it was only in 2013 that an upsurge began to be observed. The number of houses sold more than doubled in the past five years, elevating transactions to 181,500 units in 2019, but still below 2007 and prior years. Housing transactions growth has slowed down significantly over 2019 (recording an annual change of only 2% against increases above 15% in the previous four years) and in 2020, driven by Covid-19 lockdowns, has decreased 5% to 171,800 units.
The recovery of the residential market demand after the economic and financial crisis was highly driven by foreign investors, mainly as a result of two new laws: the Non-Habitual Residents Tax Regime and the Residence Permit for Investment Activity ("Golden Visa"), targeting the European and non-European markets respectively. Foreign investors are responsible for 13% of residential units sold, with the French, the British and the Brazilians comprising the major buyers.
Nevertheless, despite sustained economic and employment growth before the pandemic, as well as competitive mortgage conditions, the domestic market sales are still low, and this situation is reflected in the concession of mortgage loans, which in 2020 were still much below the volume of 2007.
The inertia of the domestic market reflects the high prices of homes, unfordable to the majority of the Portuguese population.
Housing prices fell continuously from 2010 until 2013, with an accumulated drop of 13%. Since then, prices have already increased 58% and despite the pandemic, have still recorded an annual growth of 8% in 2020.
LISBON RESIDENTIAL MARKET
The Lisbon Metropolitan Area (LMA) includes the city of Lisbon and the neighbouring councils, comprising a total of 18 councils, divided between the north and the south bank of River Tagus.
Lisbon council concentrates more than one fifth of the houses of the metropolitan area (22%), followed by Sintra (12%), and Cascais and Almada (both with a 7% quota). In the 2000-2009 period, Sintra saw the highest construction volume (13% of total new homes), followed by Loures and Mafra (both 8%) and Lisbon (7%). Over the last couple of years new completions were higher in Seixal and Odivelas.
After increasing since 2013, the number of houses sold in LMA stabilised in 2019 and decreased 8% in 2020.
Sales prices have been escalating in all LMA councils. Lisbon, Cascais and Oeiras record the most expensive houses while Amadora and Odivelas were the councils that observed the highest price upsurge over the last three years. Prices continued to grow over 2020, registering a 12% y-o-y increase in the last quarter of 2020.
Lisbon City Residential Zones
Lisbon city has 24 parishes. Lapa and Restelo are traditionally the wealthiest neighbourhoods in Lisbon city, with an image of great prestige and "social status". Chiado, Príncipe Real and Avenida da Liberdade gained importance with their landscape views and glamorous buildings, and are highly sought after by foreign buyers, becoming the most expensive areas in the city.
In the 2011 Census, Lisbon city recorded a total of 324 thousand homes. Contrary to what was observed in the country in general, Lisbon city development activity was weak over the first decade of the century, with a stock increase of only 2% inter census (2001-2011).
The number of new houses concluded per year in Lisbon decreased, from an historical maximum of 2,900 in 2003 to only around 130 units in 2015. The recovery of the residential construction sector initiated in 2014, focused on renovation and refurbishment projects, usually small scale, in the city centre. Only 199 new houses were completed in 2019 but this figure is expected to grow more significantly over the coming years. Effectively, development is being targeted at the acquisition of land plots outside of the historic city centre for greenfield projects and the construction of the first large size projects has initiated.
On the demand side, Lisbon recorded an increase in the sale of homes early in the century. The number of transactions reduced from a maximum of 15,700 in 2006 to less than 6,000 in 2012. An upsurge in the volume of sales was observed since the end of 2013. However, after a 5-year growth, the number of houses sold in Lisbon fell in 2018 and again in 2019, to approximately 12,100, clearly mirroring the lack of supply. In addition, it is important to bear in mind that, a significant percentage of residential sales were not intended for permanent housing in the domestic market, as the figures include the transaction of several buildings for redevelopment and others that were placed in the tourism marker under the Local Accommodation regime.
Effectively, there is a general scarcity of supply targeting the national demand due to unaffordable prices, house size and locations, driving demand to the outskirts of the city and nearby councils.
It is therefore not surprising that prices have more than doubled over the past five years. 2020 reflected again an increase of 4% y-o-y in the last quarter, achieving a median sales value of 3,375/sq m. The most expensive zones in Lisbon are Avenida da Liberdade, Príncipe Real and Chiado, with amazing river views, recording median prices above €5,000/ sq m.
PORTO RESIDENTIAL MARKET
Porto city has 7 parishes. The parish of Aldoar, Foz and Nevogilde, comprises the wealthiest neighbourhoods in Porto along the sea front, while recent developments have been targeted at the Historic Centre and Riverfront Area.
Porto recorded a strong level of construction growth in the beginning of the century. According to the Census, there were 138 thousand homes in 2011, reflecting a relevant rise of 10% from 2001. New completion plummeted since 2011 and despite a relevant increase in 2018, new developments still stand at low historic levels. As is the case in Lisbon, in 2017 we began to witness the sale of large plots for development and the number of new houses in Porto city is expected to increase faster over the next years.
Regarding sales, there was a fall from 7,000 homes in 2000 to 3,000 in 2012. Increase initiated in 2013 with high growths recorded since 2015, achieving 6,800 units sold in 2018, but a decrease was observed in 2020. Notwithstanding, and, similarly to Lisbon, a significant percentage of these sales are not intended for permanent housing, reflecting a high imbalance between supply and demand.
Housing prices saw a strong increase of 61% from 2016 to 2019, and rose again 17% over 2020, achieving a median sales value of €2,140/ sq m in Q4 2020. Foz is the most expensive neighbourhood recording a median price for new houses of €4,100/sq m, although the highest value growth has been observed in the Historic Centre and Bonfim parish.
Residential Rental Market
The Private Rented Sector in Portugal is still immature. In the first part of this century the size of the rental sector was in decline. This was the result of a strong stimulus towards home ownership, provided by tax incentives, low interest rates and high loan-to-value ratios. This was coupled with a long period of strict rent controls. Nevertheless, profound changes in the lease law in 2012 and a strong growth in house prices, has reversed this trend. By 2019, PRS had grown to 26% of households, up from 20% in 2011. We expect this trend to be maintained as several macro trends such as growing flexibility and mobility, age of marriage and first child birth, scarcity of affordable housing, amongst other, are impacting the way that people live.
There is not yet a multifamily investment market in Portugal, although a few large size residential portfolios have been sold. These include the transactions of Tranquilidade and Fidelidade insurance companies' portfolios in 2017 and 2018 respectively, and of a residential investment fund (FIIAH) in 2019. Other three FIIAHs are currently under marketing totaling 4,500 units. In parallel, with MFH the student sector is also emerging. In 2020 only the sale of a mixed senior living and multifamily scheme, Expo Living, was recorded in the residential sector, in Lisbon. In parallel, with MFH the student sector is also emerging
After decades of residual investment in the MFH sector, developers and investors are now seeking for opportunities in the Portuguese market. A total of 12 privately developed projects are being designed or are already under licensing, in Lisbon and Porto, comprising 3,200 residential units. It is likely a few will start construction this year. The MFH market will evolve via forward funding or forward purchase operations.
LISBON RENTAL MARKET
Over the last six years, Lisbon city has benefited from urban regeneration. As part of this, several buildings were renovated and sold as high-end apartments. Some were used as short-term rentals with demand from booming tourism. Very few projects have targeted the traditional rental market, driving a significant scarcity of houses available for rent. Only in 2020, in the aftermath of the pandemic, has an increase in new renting contracts been observed. There has been a significant transfer of tourism accommodation to the conventional rental housing in Lisbon city.
The scarcity of supply has pushed up rents in all the Lisbon Metropolitan Area councils. The median rent rose by 33% between 2017 and 2019. However, in 2020, the sudden increase in supply, reversed this trend in Lisbon city, where rents declined 4%, but still recorded a 6% upward in the Metropolitan Area. Lisbon, Cascais and Oeiras have the most expensive rents, above €10/sq m/month.
The prospects for MFH are huge as the development rental property has been very low over the past decades. The first large-size projects inaugurated in 2020, in Carcavelos and Lisbon councils, by Smart Studios, are offering a co-living experience. There are currently nine projects in the pipeline comprising 2,450 units. In addition, several affordable rent schemes are expected to be launched. The first schemes will be in the Lisbon and Oeiras areas, but this trend is likely to extend to other areas over time.
PORTO RENTAL MARKET
Similar to Lisbon, there has been large amount of urban regeneration recently in Porto, with the renovation of several buildings. However, developers have favored the sales market or tourism accommodation. As a result, rental supply has been scarce.
The lack of supply has caused a massive upsurge in rents. Median rent increased by 26% between 2017 and 2019 and have still grown 6% in 2020.
Still 2020 was a turning point for the market. The pandemic caused a halt in tourism and so many short-term rental units were transferred to the private rental sector in Porto city, where rents recorded a slight 1.5% decrease.
Porto has a strong potential for the development of the MFH sector, and growth is likely to be faster than in Lisbon as land sites are cheaper.
There are only three projects in the pipeline tolling 760 units, none yet under construction. However, the number of student housing accommodation projects currently under licensing is robust and we believe that a part of this will be converted in mixed student and multifamily or co-living schemes.
Residential Tourism
High quality and prestigious projects have been developed in Portugal, the majority anchored on golf courses. Three of the most established and recognised tourism regions are the Algarve and the Lisbon North and South Coasts.
Algarve
In the Algarve, the so-called Golden Triangle area is home to some of Europe's most well-known developments: Quinta do Lago, Vale do Lobo, and Vilamoura, the last two still having great potential for expansion.
Following several years with no investment in the region, we are now observing a revival in tourism development with several projects under construction. Top quality real estate can achieve up to €10,000/sq m in new homes.
High dependence on the foreign market was reflected in the highest regional fall in housing sales in 2020, with a decrease of 13% in Algarve.
Lisbon North Coast
Although not yet as consolidated as the Algarve, the Lisbon North Coast is positioning itself as a real estate destination near Lisbon with a number of golf courses anchoring the projects in this region. There are already a few resort developments on the market, namely: Praia d'El Rey, Campo Real, Bom Sucesso, Royal Óbidos and West Cliffs (by Praia d'El Rey). With exception of Bom Sucesso and West Cliffs, all the other resorts include 5-star hotels, some of which are managed by international chains such as Marriot and Dolce. It should be noted that there is a significant percentage of families living all year round in Lisbon Northern Coast resorts, namely in Praia d'El Rey and Campo Real.
Lisbon South Coast
The Lisbon South Coast is located south of Sado River less than an hour's drive from Lisbon and is almost fully integrated in the Alentejo region. The area features dune-protected and white sandy beaches that span over an astonishing 60km from Troia to Sines. Protected under the Natura 2000 Program, the region is one of the last strips of unspoilt coastline in Europe and certainly one of the continent's high-end tourism destinations with highest potential for development.
The zone has seven major tourism resorts, namely Troia Resort, Pestana Troia Eco-Resort & Residences, Herdade da Comporta, Pinheirinho Golf & Beach Resort, Muda Reserve, Club Med and Costa Terra. In addition, there are several other smaller high-quality projects including Sublime, Melides Art, Comporta Retreat, amongst others, which clearly elevate the standard of this destination. These projects are in different phases of development and those that are already under marketing reach values between €4,500 and €5,500/sq m. Future pipeline includes a further 4,000 residential units located throughout the region; some of which will be positioned at a price well above the current values.
The Covid-19 pandemic boosted the domestic second home market and the Lisbon South Coast was one of the most sought after locations. Alentejo was the only region in Portugal to record an increase in housing sales, of 5%, in 2020.
Student Housing Market Overview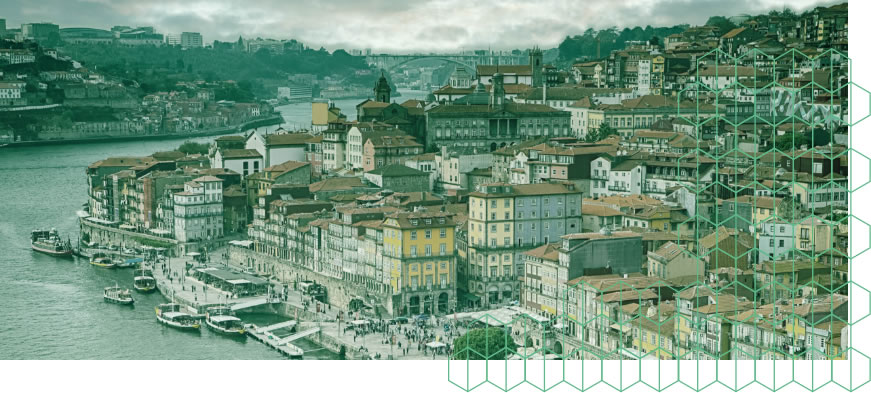 In an increasingly globalised world, studying abroad is becoming more common place. Portugal, with several universities recognised in the top 500 international rankings, lower tuition and accommodation costs, and a high quality of life, is well-positioned to attract international students.
Over the last few years, the number of international students has been growing, mitigating a stabilisation in domestic students. The inflow of international students almost tripled in 5 years displaying an average annual growth of 16% between 2014 and 2019. In 2019, there were 60,680 international students registered in Portuguese universities, representing 15% of the total university students. Despite a general 15% increase in the number of international students in the 2019/2020 academic year, the upsurge was driven by students enrolled in degree regimes (+15% yoy) which usually extend for at least one year, rather than those participating in credit programs such as Erasmus (-2%yoy). Erasmus students normally stay for a semester and this program has been more directly impacted by the Covid-19 pandemic in the second academic semester.
Lisbon Region accommodates the highest number of international university students, with a share of 37%, followed by Porto, with 20% and Coimbra with 9%.
The upsurge of international students has resulted in an increase in the number and quality of student accommodation supply, formerly comprised of private rented apartments and accommodation provided by universities and religious institutions.
Specialist purpose built student accommodation (PBSA) in Portugal is a relatively immature market, with demand currently outstripping supply. We are witnessing international flows of capital into the PBSA market, with a focus on forward funding development, rather than operational assets of which there are few in the private sector. The first specialist purpose-built student residence, operated by an international brand, opened in Lisbon early in 2018. Other foreign operators are entering the market and domestic investors are reinforcing their footprint. At the end of 2020, PBSA supply comprised 3,400 beds and other 2,300 should be available in 2021. Most schemes can be found in Lisbon and Porto.
Prices in the existing Specialist PBSA are on average €600-€700/month for an individual studio (with a bathroom and kitchenette) in Lisbon and €500-€600/month in Porto.